16 Genius And Helpful Tips for Food and Kitchen!
As any one who has done some cooking knows, cooking is
both art and science. There are thousands of little
shortcuts and techniques one can learn to make a meal faster,
better and more delicious, and so I do hope you will find the
following useful enough to add to your growing knowledge of
1. Keep your cake from drying out by placing a piece
of bread on it overnight.
2. How to make cookies without eggs!
3. How to make a salad in a jar.

4. Yogurt is amazing and can make for a healthy
substitute for many items.


5. If you don't want your potatos to bud, place an apple
with them and they won't.

5. How to tell if your avocado is truly ripe
6. How to perfectly boil an egg
7. How to make dried fruit using your oven.
8. To keep your salad fresh and avoid sogginess,
place a paper towl over it.

9. Make corn without the hairy mess.
10. Not all teas are to be brewed the same...
11. Cook fish over lemons to avoid sticking and to give
it a great flavor.

12. How to heat your leftovers more evenly.

13. One little hole in the egg and you can boil it to
perfection!

14. The best way to make a BLT or a toasted sandwich.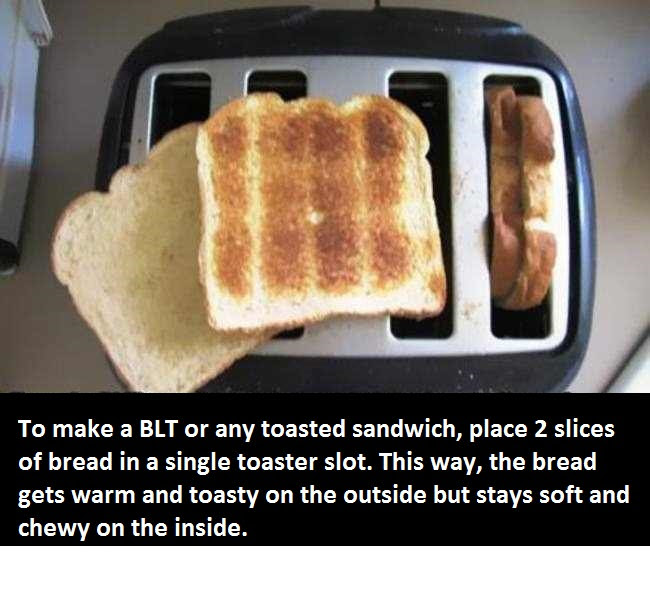 15. A few methods of folding pastry for stunning results.
16. Is your egg fresh? Find out once and for all.